Please read this first if you have not: About 3D Fitness
---
FINANCIAL FITNESS = POSITIVE CASHFLOW
"Money isn't the most important thing in life, but it's reasonably close to oxygen on the 'gotta have it' scale."  ~Zig Ziglar
I know money cannot buy us all the intangible things, but let's get back to the reality. We are still living in a material world, money is a need.
---
Investment Catalogue
I believe it is very important for everyone to have at least basic financial knowledge. This catalogue is a compilation of hyperlinks to some online articles and websites related to finance or investment, which covers most of the basic information that a beginner would need to know.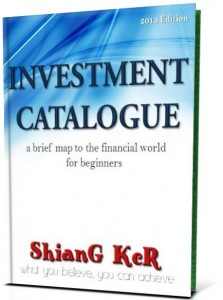 Release date: 22 October 2013
Basic Guide: Website Construction
This guide contains everything that I know about how to construct a website (alright as a beginner I know very little); there are a lot free resources where you can make use of. I split the document into 2 parts – building and marketing. Part I is about the technical details of building website (from domain name to web design tools, as well how to use WordPress.org to host a website), whereby Part II is about website maintenance.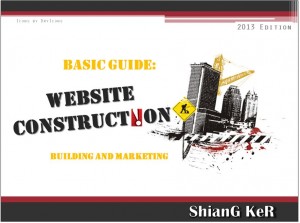 Release date: 10 December 2013
---
View my other posts about financial fitness:
>> Here
Credits: The featured image used is by http://dryicons.com