What my friends and colleagues say about me
A person like you always stands out!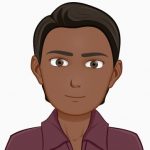 Worked with SK during QMW* and few other major events. She is one of the best when it comes to coordination and handling events effectively with proper email communication and regular follow-up. No matter how big a crowd may be, a person like you always stands out! Congrats and best wishes for a promising future.
*QMW = Quarterly Maintenance Window, one of the largest IT infrastructure events in APAC
Rajapandi R.
Lync SME, Nov 2016
Great partner to work with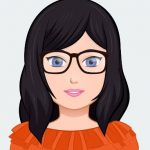 SK has always been a great partner to work with. She has been very dedicated and always willing to help when we are working on IT security violations together.
Meile W.
Operations IT Support, Nov 2015
Collaborating across boundaries to achieve the right outcomes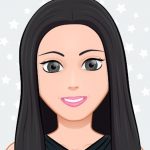 Planning major events such as DR tests and QMWs is hard work and most people may overlook the fact that a group of hardworking individuals help to make these events happen. It takes a great amount of partnership with people across the organization to help push such events to completion. SK is a great example of collaborating across boundaries to achieve the right outcomes.
Abigail C.
DBA Lead, Nov 2016
She has demonstrated great leadership skills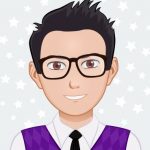 SK was our project manager in the 2011 TA's Action Learning Project (ALP). Throughout the 10 weeks of ALP, she has demonstrated great leadership skills by efficiently planning resources, communicating with clients, managing stakeholders' expectation and leading the team. She helped us overcome the problem of restricted resources and tight schedule. It has been a great experience working with her.
Chenhao Q.
Business Analyst, Nov 2012
Thanks for being extremely patient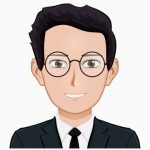 Thanks for being extremely patient in showing me the ropes and ensuring that I understand what I'm doing
Wah Chun N.
Teammate, Nov 2016
Shiangker is ever inspiring in reaching her goals and living her dreams
If you know Shiangker personally, you'll be more inspired by her way of living and how she continue to strive identifying her goals and working hard to realize her dreams.
Her initiative to help, structured and organized way of working are just a few admirable qualities at the work place. Congratulations to starting another chapter in your life and having the courage to live more fully. I'm looking forward to seeing you touch lives of people and helping them achieve their health, financials and mental aspirations.
Lauriecell Du
Project Manager, Jan 2017
She's always there to help others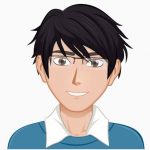 SK is not only active in TA community but also work very professionally in her role. She's always the go-to person when I need to look for some contacts in TIS (Technology Infrastructure Services) domain for various requests, be it windows server support, or product line account manager. She coordinated well in major events like QMW (Quarterly Maintenance Windows) and also gained herself visibility and trust. We know she's always there to help others in a constructive way and willing to collaborate effectively.
Zeyuan X.
Change Mgmt team, Sep 2016
Such an incredible person!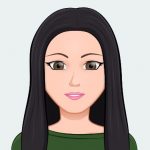 SK is such an incredible person. With deep thought and endless energy, she is always ready to help people and know how to broaden networks. She is sincere to her life, her choices and her conscience. She wants to bring the best to her team, or company and thinks people first always. So If you want to find the way in your life, or your career, her wisdom and herself will definitely be the choice!!
Michelle Oh
Univ Student, Jul 2017
IT Job Family Sports Day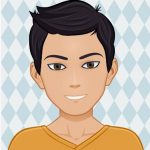 While working with SK on the IT Job Family Sports Day, she was proactive in reaching out to committee members and guided the team as part of the preparation to the event. SK displays proactiveness during the meetings leading up to the event by turning up early and be prepared for the meeting. Overall she work good to work with and the event turned out to be a success.
Brendon T.
Sports Day Committee, Nov 2014
Great attitude to have!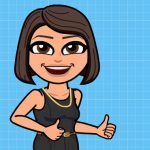 SK is always willing to help in any way she can, whether the ask is in her scope or not – no job is too big or too small for her!
Lina B.
SK's manager, Nov 2016
Good to work with you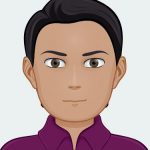 Wish you all the best for your future endeavor. I know it is challenging to organize the operational events, QMW and DR test which you have managed very well.
Rahman Shanawas
Project Manager
Thank you
Thank you for your contributions to the 2 major storage projects successfully completed in 2016 (VMAX20K Migration and SAN Switch Migration).
Richard H.
Storage team manager, Nov 2016
She is committed to excellence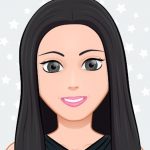 SK – where do I begin?
She is very reliable. Somebody you can count on to get the work done.
She is smart. She picks things up really fast and before you know it, she's already doing the things that you've only explained to her a few moments back.
She is committed to excellence. You never get a substandard deliverable from her.
She is not afraid of challenges and very open to learning new things.
Abigail C.
DBA Lead, Nov 2015
Pleasure working with you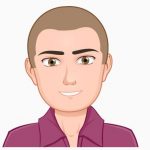 Really excellent work this year on compliance and project delivery. I sincerely believe that we could not be as successful as we are without the commitment and contribution that you bring to this area. It's such a pleasure working with you.
Jason B.
DBA Manager, Nov 2015
SK had been great partner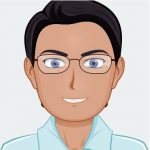 SK had been great partner in 2016 with all of the hosting teams in APAC. She managed several operational tasks on behalf of line teams during QMWs, week-ends , DR events which allows line teams to focus on their core activities. Thank you for being there to help our teams.
DJ (Dhananjay J.)
Compute team manager, Nov 2016
Consistent proactiveness to keep things moving
SK has demonstrated exemplary partnership and proactiveness in the several projects that we are working together on such as BE JF* panel session and IT SnS** table tennis event. She is a great motivator and always keep the big picture in mind. The table tennis event would not have been such a huge success without her consistent proactiveness to keep things moving. Thank you SK for all your efforts in making the event such a success. Looking forward to future collaboration in all other initiatives!
*BE JF: Business Engineer Job Family
** SnS: Sports and Social
Chrystal A.
Business Analyst, Jul 2013
Proactive!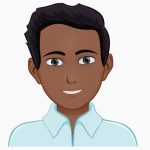 Sk has good process knowledge and has helped in many process related activities. She is very pro-active in her questions which helps in many major changes related tasks.
Sony A.
Windows Admin, Nov 2015
She has been highly effective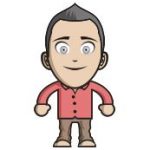 SK has been working closely with my team for violation remediation and major maintenance activities. She has been highly effective in getting the accurate message in an appropriate way to the correct audience. As I have infrastructure across all the regions, it is easy for me to compare SK with the coordinators performing similar functions from other regions, and come to the conclusion that – SK is the number 1.
Songlin Q.
Monitoring App Lead, Nov 2016
Your passion in various areas have always amazed me.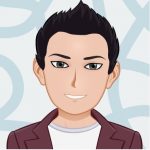 Thank you for helping out with a lot of ad-hoc and intensive tasks. Your passion in various areas have always amazed me.
Please also allow me to address that you are an incredible team member to work with. You are focused on the outcome and cannot be easily distracted. Such qaulity definitely helps someone jumpy like me a lot. I am grateful that I have met such a supportive colleague in the company.
Anson A.
Business Analyst, Nov 2014
People Leadership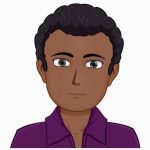 Very good in People Management
Franklin J.
Windows Admin, Nov 2016
A big thank you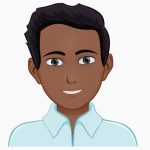 A big thank you for all the support, help provided to me in planning and executing major activities in APAC. It's been a pleasure to work with SK. I look forward to continuing this partnership.
Sony A.
Windows Admin, Nov 2016
Commited – Driven and Never Loses Focus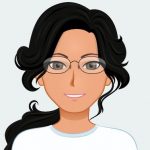 Have known SK from Uni days and got to know her better from TA days. Her zest for life and experiencing different things, her passion and commitment is very infectious. Spending time with her will get you thinking and about your own goals and if you have done your best to achieve them. She is very organized and focused on achieving her objectives and I do wish her every success
You have something to say about me? Bring them on!