Last month for the first time since I graduated, I visited my secondary school. I graduated from PGS in 2004. Many things had changed – two new halls with another one under construction, most of the teachers that I knew had retired, those who stay are with lots of grey hair now (well, it's fortunate than having no hair). Yeah, it's been a while.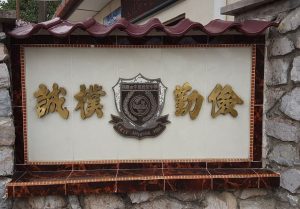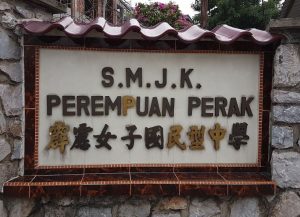 SMJK Perempuan Perak, aka Perak Girls School (PGS), is one of the most established secondary schools in Ipoh, it is home to countless talents and pillars of society. To me, PGS is a place full of my old school memories. I learned, grew, made friends, participated in curriculum activities, scolded by teachers. Sometimes we passed around homework to help each other, called up by teachers to pick up rubbish, and then our favourite PJ (Pendidikan Jasmani, physical education) would turn into the most dreadful one whenever we had the 1.5km run test. I was not a fan of running at that time.
It was a lot of fun and good times, and of course a mountain tall of homework. I was definitely a hard core bookworm during that period of time, I'd spend at least 15 hours a day for studies related matters. Chasing for good grades was my top priority, "If you don't get good grades, you can't get into good university and you can't find a good job later." I was brainwashed.
Now that I graduated, have been working for over 6 years, I can assure you, that statement is only half truth. Many people that I know without good grades are doing fine, some even excel in their business or ventures; while many people with good grades are actually suffering from strong competitions. It is a very subjective matter, it varies from individuals to individuals. I shared with current headmistress of PGS that many of my friends who did not excel in studies are doing very well today.
I wish someone told me earlier that academic results are not the only thing that matter. I wish someone told me that people with poorer grades have their own talents in other fields too. "If we judge a fish on its ability to climb tree, it will live its whole life believing it's stupid." I wish someone told me how to pick up more skills for future career, not just filling up the 3 options of ambition with those traditionally deemed respectable jobs like lawyer, doctor, scientist, engineer, accountant etc.
I wish someone told me how big the world is, instead of striving to be the best in class I should aim to be the best of myself every day. I wish my senior could show me how the future's going to look like, how I can be better prepared for it and skip some terrible mistakes. Of course, those are my lessons learnt but some mistakes are unnecessary. If having a senior sharing her journey could be beneficial, that's what I am going to do.
On 8 Nov 17, I went back and conducted a 3-hr sharing session with 199 form 3 students. We went through a few big topics such as financial matters, career, the purpose of life etc. Many of us feel lost in life because we hardly spend time to think about these questions, my job was to spark conversations around them. It's important to start the conversations earlier, we will be more prepared when comes the time to make decisions.
Not all would appreciate what I shared, but if just one person learned something out of it, it still matters. I'm not the best student nor the graduate with the most admirable achievements. But my journey can be a reference.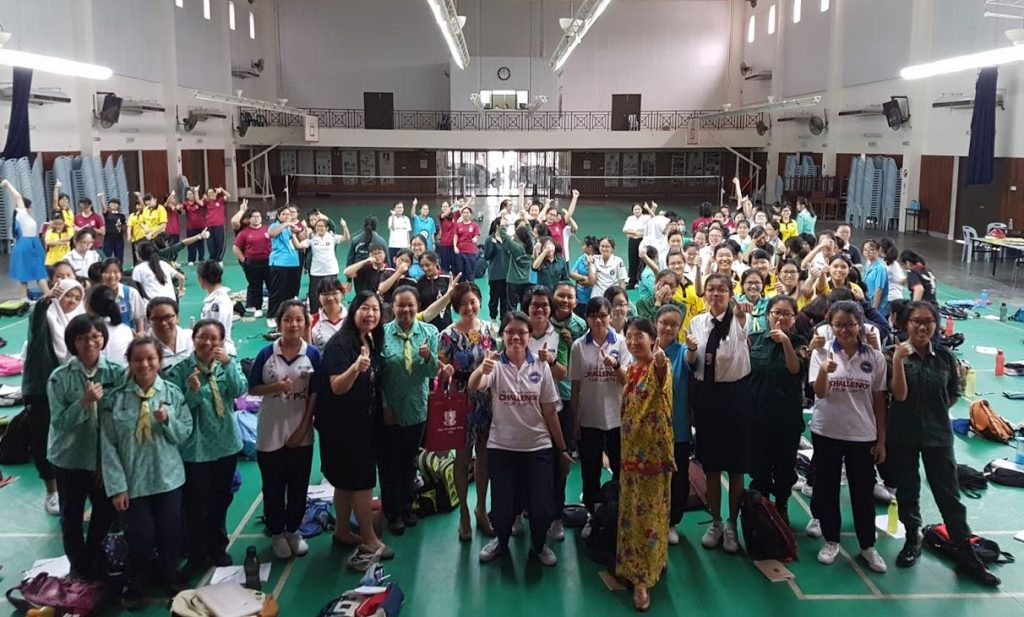 Today information are easily accessible through internet. However, regrettably, many of us do not know how to find and use them. Technology is a two-edge sword, it can be a tool or weapon depends on the people who use it. Rather than avoiding technology, we can learn to use it wisely.
This year PGS is celebrating its 100th year anniversary, a very remarkable achievement considering it is older than Malaysia which obtained independence in 1957, has seen the world war I and II, rise and fall of many powerful nations in the world.
Just count how many amazing alumni from PGS in 100 years. I always believe we don't have to be someone special to do something great, if we all can contribute just a small part, collectively the power is enormous. If you care about contributing back to school, if you want to also do a small part, the door is always open.
I waited for 13 years to go back, don't wait.
P/S: Thanks a lot for Ms Ng, Puan Lee (counselling teachers) and Ms Wong (headmistress) to arrange for the sessions!